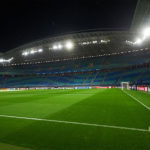 Whether you are a fan of FCB or Real Madrid, there is no doubt that the 2020 football season has been frustrating to say the least. Not only have countless competitions been cancelled, but it is entirely uncertain when things will return to normal.
Of course, this has irreparably changed the Champions League; at least from a short-term perspective. Let us take a quick look at some of the ways in which the Champions League has been impacted as well as if these modifications are set to endure well into the future.
Training
Perhaps some of the most profound changes have occurred behind the scenes in terms of training restrictions. This was particularly relevant during the first wave of the outbreak, as countless teams had no other choice but to cancel these sessions altogether.
There have likewise been questions about how such limitations impacted team cohesion as well as the performance of the players themselves. Even once training was allowed to commence, additional measures such as social distancing and a lack of physical contact undoubtedly affected how players could perform.
Delayed and/or Cancelled Matches
It can be argued that the public face of the Champions League has changed due to innumerable competitions which had to be cancelled. One recent example involves the Dutch team Ajax having been forced to forego a match against Midtjylland due to a number of players testing positive for COVID.
This very same scenario has been repeated multiple times; especially when referring to hard-hit countries such as Spain, France and Italy. While fans were certainly disappointed, we need to remember that players have also grown frustrated as a result.
New Protocols for Fans
Even when Champions League matches have been allowed to resume, they have been held largely behind closed doors. This often imbues the pitch with a certain "ghostly" feel, as the stadiums are entirely empty.
However, it is also important to note that digital services which host Champions League matches have actually benefitted from such situations; more fans are tuning in to view their favourite teams remotely. The only possible drawback is that the revenue generated from live matches has been all but ablated in recent times.
A New Normal?
The main question now involves how the Champions League may be impacted for the months and years into the future. Even after live matches are allowed to resume in front of fans, it is likely that social distancing measures will still be in place.
As many scientists feel that COVID will not simply "go away" even with the introduction of a vaccine, it is likely that future (albeit smaller) outbreaks may impact the Champions League.
The good news is that the show will go on. Regardless of the current situation, the fact of the matter is that thee Champions League is far larger than any health crisis. Although the 2020 has been challenging, there is no doubt that players and teams will bounce back even stronger.